Auditions for the 2017-2018 season are on May 6, at JLDS.  See the Auditions page for more information!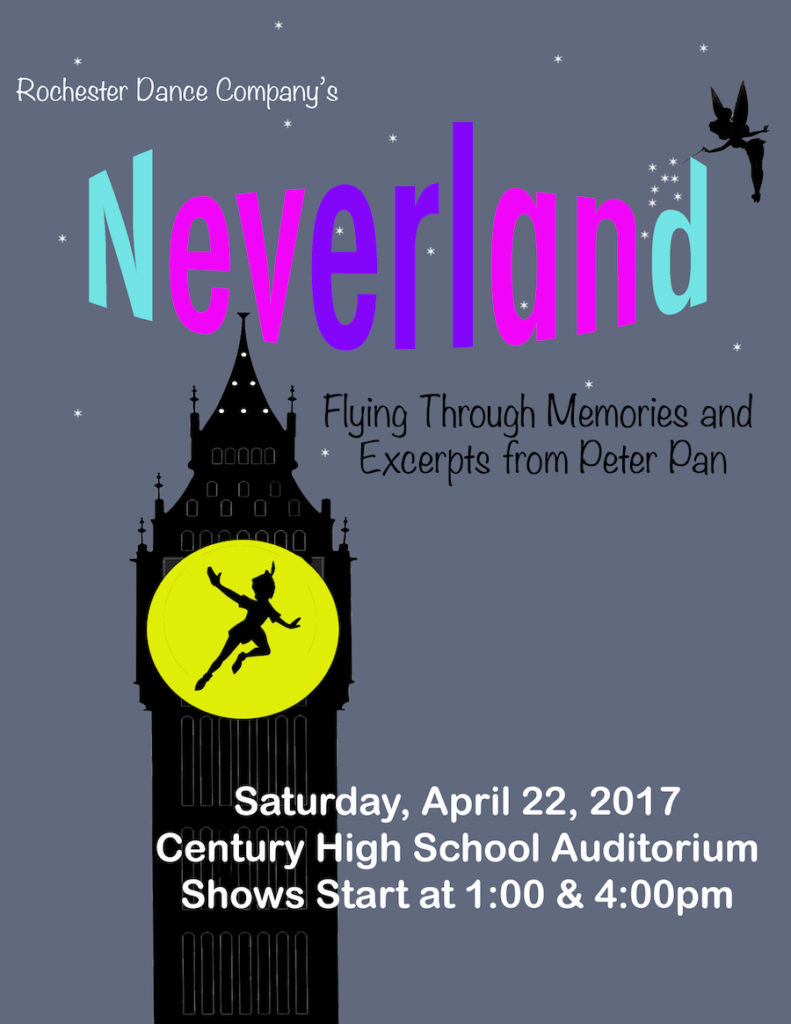 This year's RDC spring show is Neverland: Flying Through Memories and Excerpts from Peter Pan! The shows will be on Saturday, April 22 at Century High School Auditorium.
Saturday, April 22, 2017 at 1:00pm
Saturday, April 22, 2017 at 4:00pm
Tickets are available from any RDC member, or you can buy them online from our tickets page!